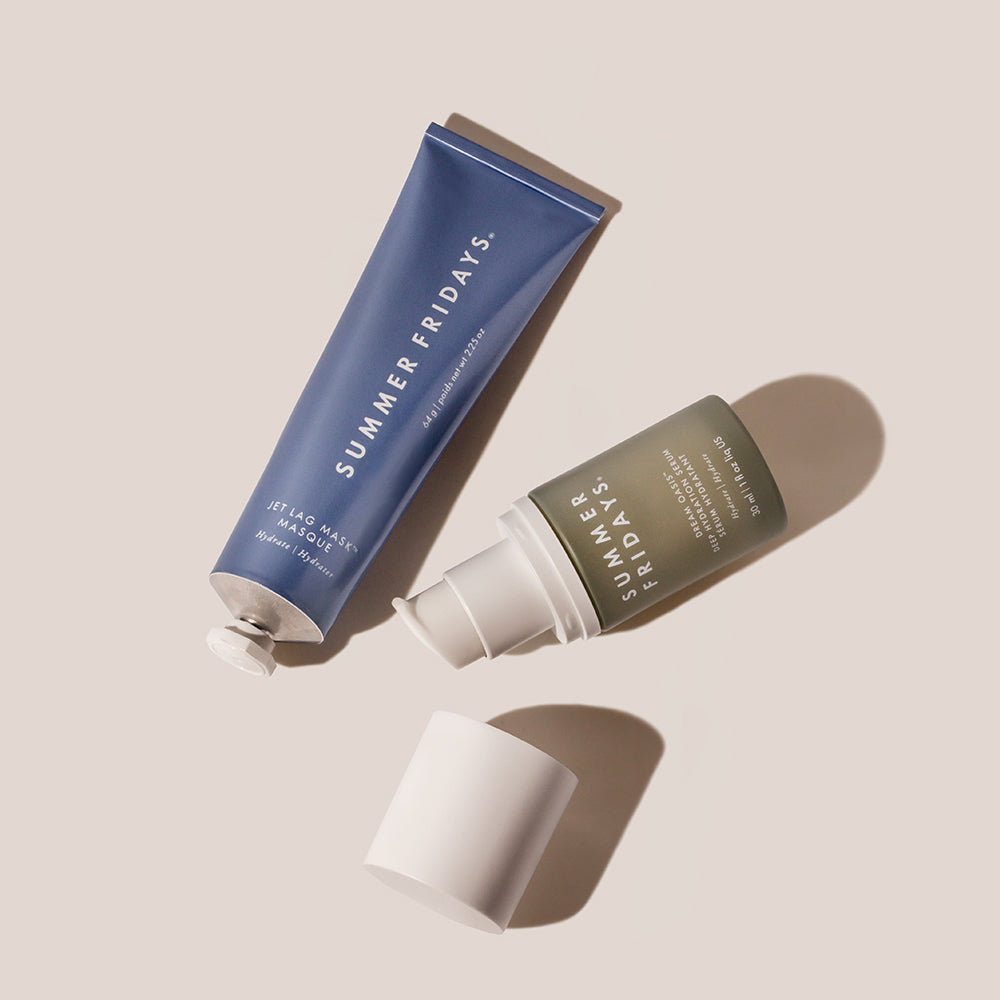 PRODUCTS
Deep Dive: Serums vs. Moisturizers
As you build out your skincare routine, you've probably realized that there are tons of different product categories to choose from: From toners and essences to oils and exfoliators, every product adds a little extra something to your regimen. It can be hard to distinguish what the difference is between all of them. The truth is, every single product in your routine serves a different function and purpose.
Our Summer Fridays skincare lineup includes three ultra-hydrating products, all in different formats: Dream Oasis Deep Hydration Serum, Cloud Dew Gel Cream Moisturizer and Jet Lag Mask.
We've broken down the difference between hydrating serums, moisturizers, and masks and how you can incorporate all of them into your skincare routine, day or night.