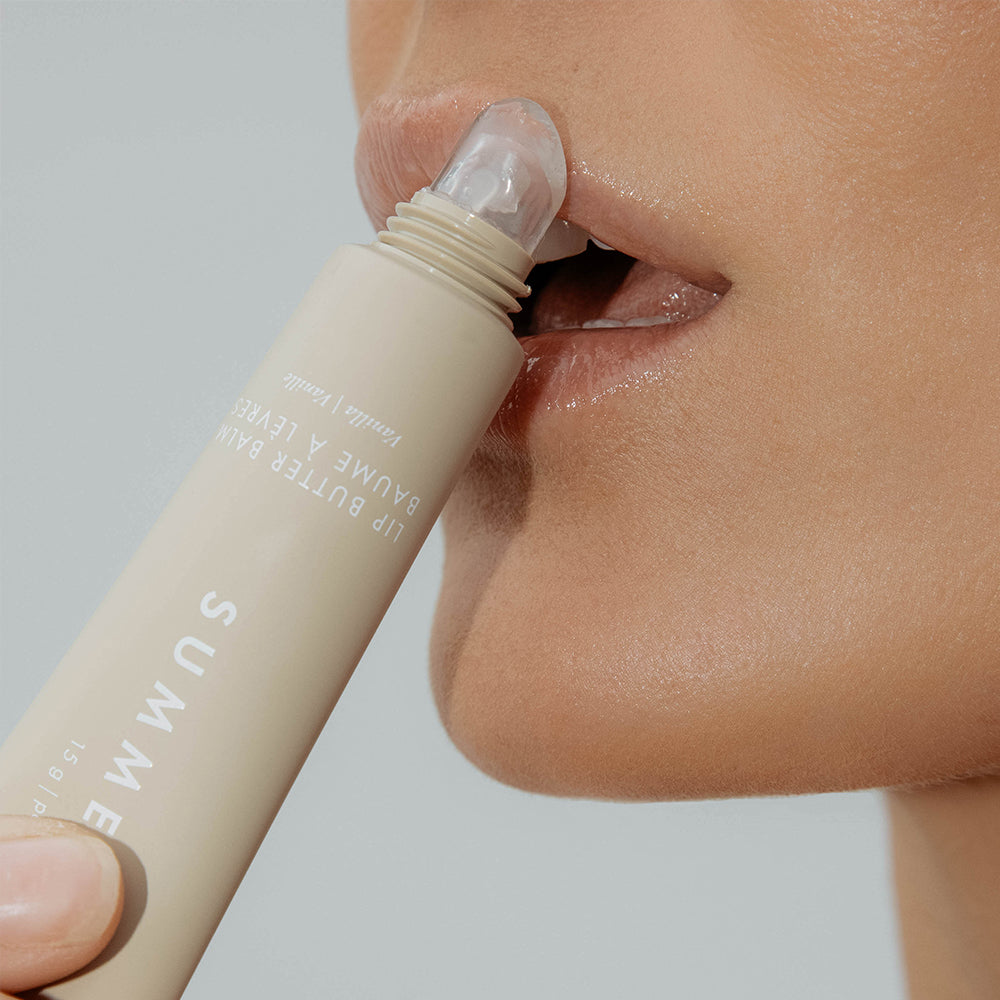 PRODUCTS
How to Keep Lips Moisturized
No matter the season, keeping your lips moisturized is an absolute must. Dry lips present as chapped and flaky, which can be both uncomfortable and a nuisance, so it's important to incorporate a lip product that hydrates into your routine. Unlike the rest of your skincare regimen, lip care can be applied consistently and regularly, meaning you can keep your lips moisturized all day, every day. 
Enter our award-winning Lip Butter Balm, which is a powerful product that treats your lips like a mask, wears like a balm, and has the finish of a gloss. Formulated with vegan butters and waxes and a subtle hint of vanilla flavoring, it's the perfect addition to your routine, whether you're indulging in your skincare ritual at home or reapplying hydration on-the-go.
Here's everything you need to know about dry lips and how to care for them.