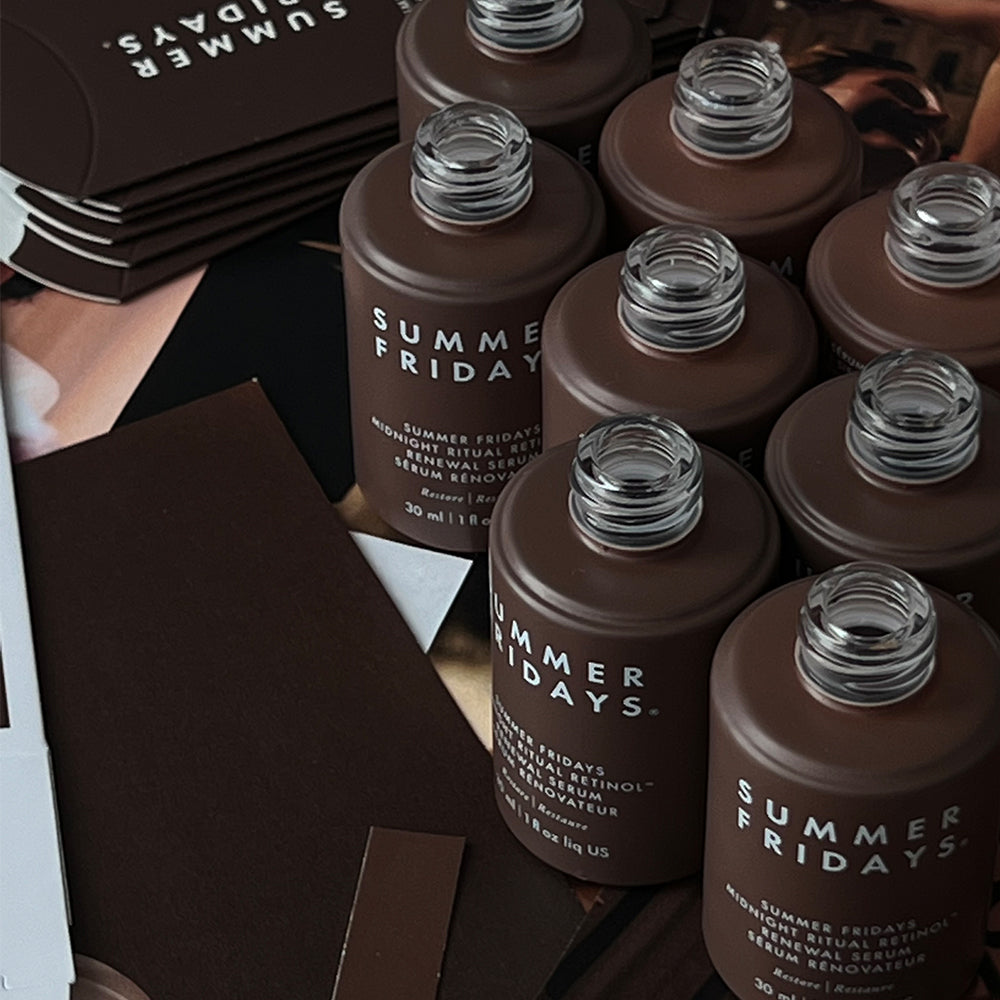 PRODUCTS
Introducing Midnight Ritual Retinol Renewal Serum
Introducing the newest addition to our skincare product lineup, Midnight Ritual Retinol Renewal Serum. 
We formulated Midnight Ritual Retinol to be a retinol like you've never experienced before. This gentle-yet-effective serum packs a powerful punch to renew and restore your skin's tone and texture. Packed with two forms of retinoids — vegan retinol and retinyl linoleate — along with niacinamide and hyaluronic acid, it works to diminish the appearance of fine lines and wrinkles, skin discoloration, and minimizes the appearance of enlarged pores, while simultaneously soothing the skin with a blend of oatmeal and tiger grass. It's the perfect addition to your nighttime skincare routine. 
Here's everything you need to know about Midnight Ritual Retinol.