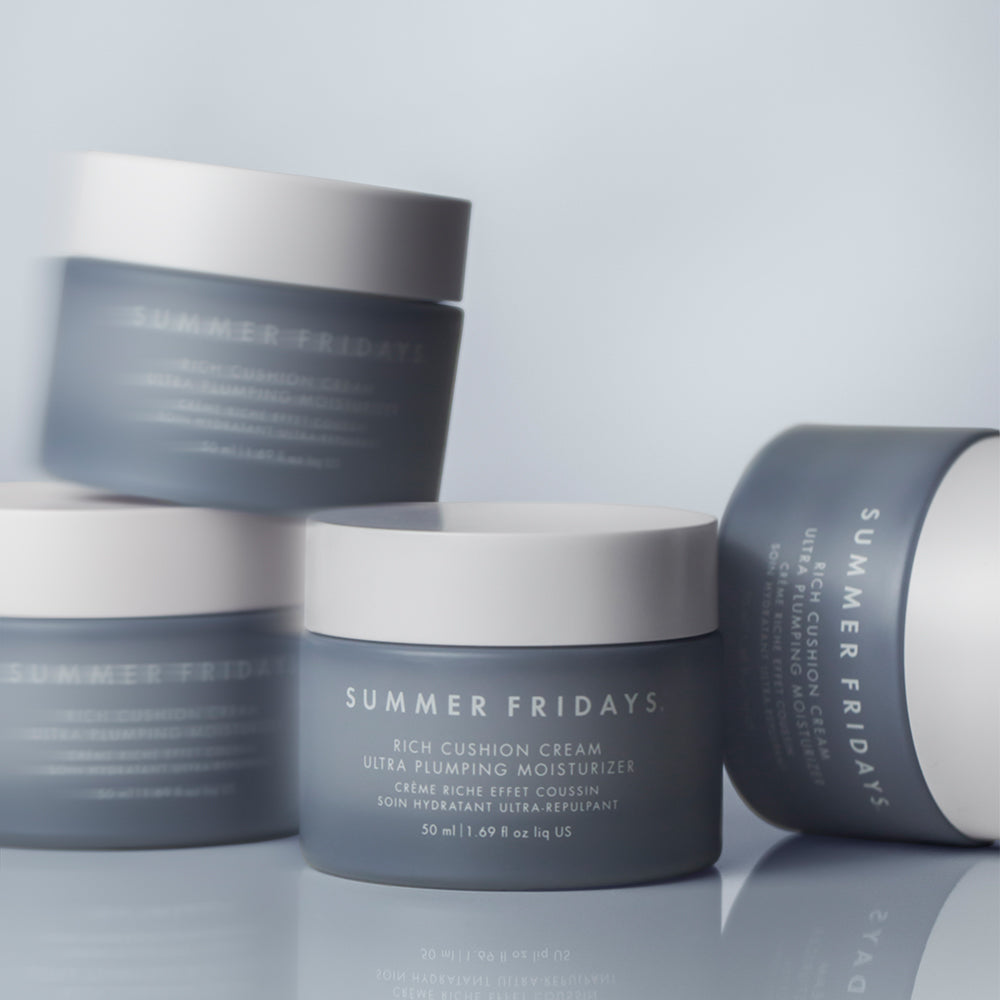 PRODUCTS
Introducing Rich Cushion Cream
Our community has been asking for a luxurious daily moisturizer to treat dry, stressed skin, so we got to work and are so pleased to introduce the newest member of our skincare product lineup: Rich Cushion Cream Ultra Plumping Moisturizer. 
Our brand-new ultra-rich hydrator is made to not only deeply infuse skin with moisture, but also works to support and protect the skin barrier while calming and soothing it. The formulation also includes powerful humectants that help your skin retain water to help plump the skin and even the appearance of fine lines and wrinkles. Put these effects all together in a silky, bouncy emollient moisturizer and you're left with luminous, healthy skin. 
Formulated to be compatible with even the most sensitive skin types, Rich Cushion Cream has been recognized by the National Eczema Association and has received the Seal of Acceptance™, a first for our Summer Fridays product family. What this means is that it passes the NEA's strict testing requirements for sensitivity and the formula is free-from any known irritants for those with eczema.