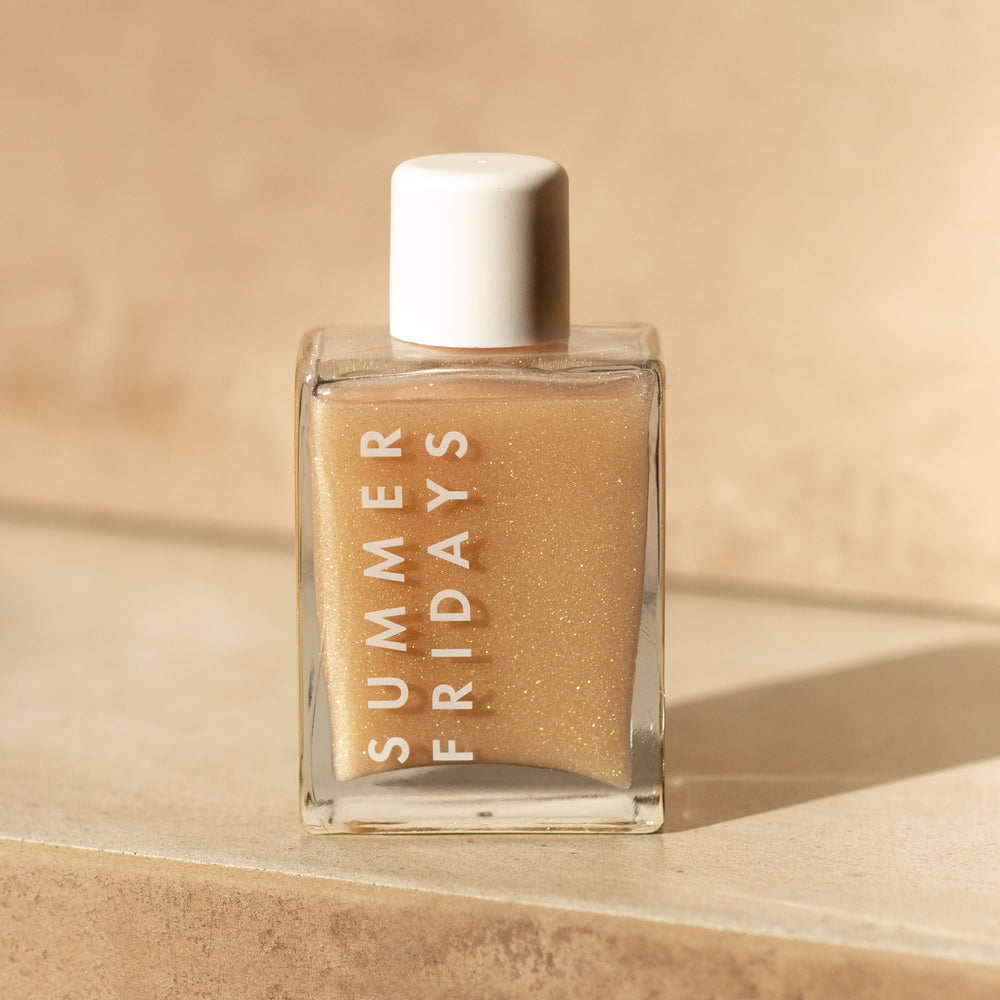 PRODUCTS
Meet Pool Time Glowing Body Oil
Dive into that golden hour feeling with our newest launch – Pool Time Glowing Body Oil! 
The newest addition to our skincare family is a nourishing oil that not only hydrates, but also enhances your summer skin and gives you a warm, subtle glow like you just spent a day in the sun. It's the perfect product to gear you up for summer months spent lounging by the pool or at the beach.
Apply it generously for long-lasting moisture, a glistening complexion, a light and airy fragrance, and a true, lit-from-within glow.