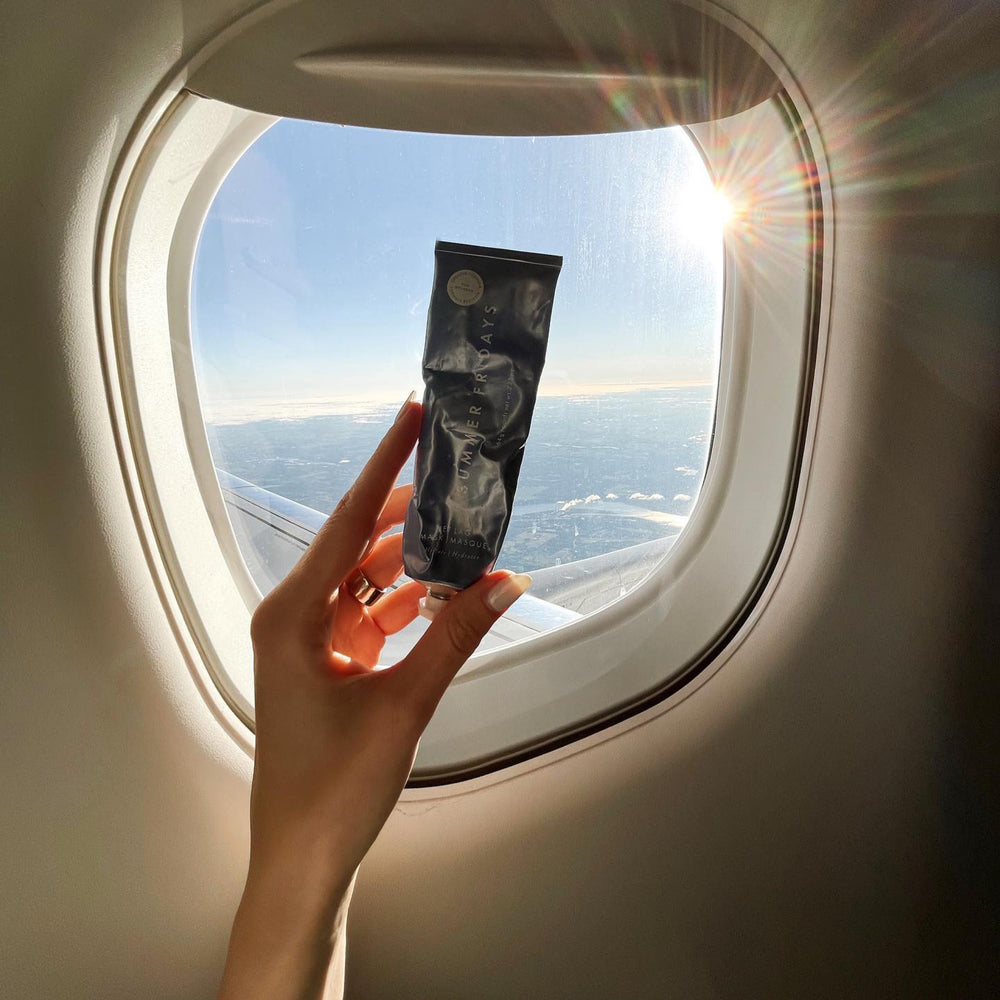 PRODUCTS
Self-Care While Traveling
As you book your next trip, it's more important than ever to take your in-flight skincare routine seriously. The dry, circulated air in planes can wreak havoc on your body and leave you with tired skin, so it's important to incorporate products that help attract and retain moisture, as well as protect your skin barrier. 
For this, you'll need two key ingredients: Niacinamide and Hyaluronic Acid. Niacinamide, one of the two major forms of Vitamin B3, can soothe irritated and inflamed skin, protect against cancer and other skin diseases, and minimize the appearance of wrinkles and hyperpigmentation. Hyaluronic Acid helps to bind water to collagen, making your skin appear plumper, bouncier, dewier, and more hydrated. In fact, Hyaluronic Acid can hold over 6,000 times its weight in water, making it a powerful humectant (something that reduces the loss of moisture) in skincare.
Here's how to keep your skin hydrated on a plane.